Home
History of Euclid Golf
The B.R. Deming Co.
Maps of Euclid Golf
Brochures and Ads
Historic Photos
About This Site
Coming Soon!
Interesting Links
Get the book about Euclid Golf!!
Click on the book cover below!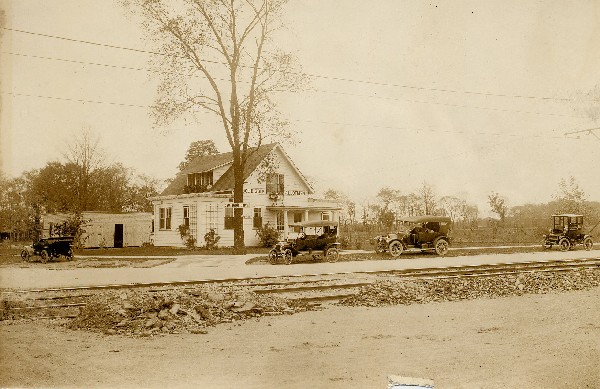 This photograph, dated October 14, 1914, shows Barton Deming's main sales office at the corner of Fairmount Boulevard and Demington Drive. Note the as-yet unfinished roadway on Fairmount. We do not know how long this building existed, but it probably did not survive much beyond 1924 when Deming finally sold this Fairmount property to a developer who constructed a house on this site in that year.